Home

Products

Automation Systems

DCS - PCS 7
PCS 7 - Process Control System
The Distributed Control System (DCS) offered by Siemens, SIMATIC® PCS 7 is a uniform, seamless Process Control System that takes ease of integration and data consistency from a vision to a reality. Thanks to its innovative, tightly integrated system architecture, automation systems can be implemented and operated with maximum efficiency throughout its entire life cycle from planning, engineering, commissioning and training through operation and maintenance, as well as for all future system expansions and modifications.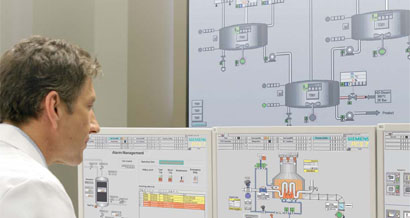 With a good installed base of PCS 7 in India, we can proudly say that this technology is now proven and being touted as

the future

technology of choice for every process industry. Contact us to know more about the DCS projects we have undertaken.


Read more about PCS 7 ..